Realtors®, real estate agents, real estate brokers, real estate, property, houses, homes, condos and land located in Hartford County, Connecticut.  You choose which Hartford County real estate agent best suits your needs!

Realtors®, Real Estate Agents and Brokers in Hartford County, Connecticut

Ameristar Royal Realty, LLC

271 Farmington Ave

Bristol, CT 06010

I serve all of Hartford County, sevice to my clients is foremost. I pride myself in helping my clients find a Home not just a House. My clients come first. Whether is be for residential, commericial or Investment Properties, I help my clients achieve their dream of owning real estate.

Mayra's Areas of Excellence

75 Brace Road

West Hartford, CT 06107

Brent has helped Buyers, Sellers & Investors in Hartford County accomplish their real estate goals for almost 20 years. Let Brent Coach You to Real Estate Success! Brent listens carefully, communicates often, and uses his negotiating skills to save his clients time & money! To begin your search for FREE on-line, visit www.DreamHomesinCT.com. Call Brent today at 860-614-8927 to schedule a FREE real estate consultation! If you are planning to finance your children's college educations, ask Brent to show you how a 3-family home will finance a college education. If you need a great real estate agent in another state, rely on Brent to use his national network of top agents to help you out!

Brent's Areas of Excellence

Certified Residential Specialist (CRS), GRI

Brent Bell

RE/MAX Premier, Realtors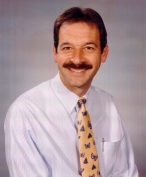 40 LAKE AVE EXT

DANBURY, NY 06822

I Am Here to Help!

Whether you are new to the market, thinking of moving up, or you're an experienced investor, I have the expertise, proven track record, and resources to help you buy or sell your next home. Enthusiasm, knowledge of the area and personal concern for the clients interests combine to make me an outstanding resource for your real estate transaction. I work extensively to help Buyers and Sellers meet their real estate goals.

When you need the services of a Realtor, why not hire someone that will make you and your real estate goals #1?

Home buyers are using the Internet in increasing numbers each day to research information on properties. Reports state that approximately 80% do their initial home search on the web. The Internet now outpaces classified advertising for attracting Buyers to properties.

My website provides invaluable information on the Buying and Selling process and is intended to be easy to use and consumer friendly. The site makes it convenient for you to preview available properties and narrow your search before feeling pressured to contact a Realtor. Of course, when you are ready to discuss your real estate needs and goals, or if you have any questions, I am always available to help ,

Samir's Areas of Excellence

2004 - Present ContactAgents.com All Rights Reserved

ContactAgents.com is an independent referral site with no direct affiliations to any real estate firms.

A REALTOR® is a real estate professional who is a member of the National Association of REALTORS®