Realtors®, Real Estate Agents and Brokers in Mustang, Oklahoma

Realtors®, real estate agents, real estate brokers, real estate, property, houses, homes, condos and land located in Mustang, Oklahoma.  You choose which Mustang real estate agent best suits your needs!

Burroughs Company, REALTORS

9628 North May

Oklahoma City, OK 73064

We service Oklahoma City, Oklahoma for the West, South West, and the North West Metro Areas, including Edmond, Mustang, Yukon, Tuttle, Union City, and Moore. 

Our mission is to assist you in a swift and complete, successful transition regarding your real estate needs.

Phill and I want to assist you in  your desired real estate whether residential or commercial, buying or selling.  

Please Call:  405.324.2484

Leave your telephone number, name, street address, city, and zip, and county. 

Phill & Theresa's Areas of Excellence

Coldwell Banker Twin Rivers

520 Pointe Parkway Blvd.

Yukon, OK 73064

We are a full service Real Estate Company servicing the Oklahoma City and surrounding cities including Yukon, Mustang, Bethany, Piedmont, Tuttle, Moore, Warr Acres and El Reno.

Karen's Areas of Excellence

Karen Anderson

Coldwell Banker Twin Rivers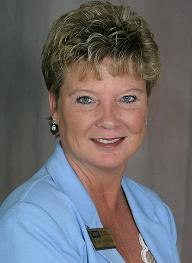 2004 - Present ContactAgents.com All Rights Reserved

ContactAgents.com is an independent referral site with no direct affiliations to any real estate firms.

A REALTOR® is a real estate professional who is a member of the National Association of REALTORS®

3750 W. Main St. Ste. 3ParkF

Norman, OK 73072

Working hard for first time homebuyers and the reality of Homeownership!  Dedicated to assist the consumer during the entire process of purchasing their new home both before and after the closing!  Just a phone call or email away for all of your Real Estate needs.

Nancylynn's Areas of Excellence

3627 NW Expressway

Oklahoma City, OK 73112

I service the greater areas of Oklahoma City, Yukon, Mustang, El Reno and Piedmont.  I am a certified Fine Homes and Estates Marketing Specialist.  I network with the Chamber of Commerce of each city I service and I provide newsletters to communities without a home owners association.  I provide and unconditional satification guarentee to all of my customers, ask me about that. I look forward to working with you.

Dana's Areas of Excellence