43150 Broadlands Center Plaza #104

Ashburn, VA 20148

Selling or buying your home is an important personal and financial undertaking. You want to make the right decisions. My responsibility is to represent your best interests in this transaction. Our business relationship will be based on mutual trust and respect. Visit my website for more information. I look forward to hearing from you. Jim

Jim's Areas of Excellence

7900 Sudley Rd.

Manassas, VA 20109

You probably know how important it is to find the right real estate agent when you are focusing on a financial investment as substantial and as personal as your home. What you should know about me is that, as a Weichert® Sales Associate, I believe in the unique, personal nature of real estate. You will see this revealed in how I follow through on what I promise, as I carefully guide you through the many steps and decisions along the way. I am fully committed to providing you with what my company calls "The Weichert Difference" a noticeably higher level of service that will make your real estate experience as easy and as stress-free as possible. You can expect from me:  Personal and knowledgeable service that is   genuinely responsive to your needs .   A "Neighborhood Specialist's" familiarity with local communities, home values, and price trends.  Top professional skills continually refined through Weichert training programs respected industry wide  o  Advice and guidance throughout the entire process. Commitment to help you leverage Weichert's many resources. I can save you valuable time and effort in securing home financing, insurance, and home connections. Feel free to contact me anytime, whether it's to get started on helping you realize your goals and dreams, or just to ask a question. I would welcome the opportunity to make a difference for you.

Hanan's Areas of Excellence

Realtor, RELOCATION Specialist

Hanan Sabah

Weichert Realtors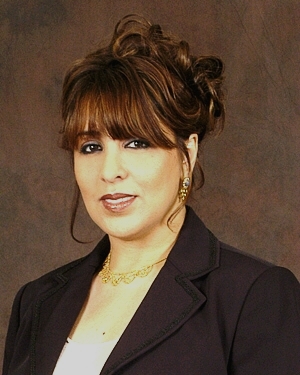 Realtors®, Real Estate Agents and Brokers in Chantilly, Utah

Realtors®, real estate agents, real estate brokers, real estate, property, houses, homes, condos and land located in Chantilly, Utah.  You choose which Chantilly real estate agent best suits your needs!


2004 - 2007 ContactAgents.com All Rights Reserved

ContactAgents.com is an independent referral site with no direct affiliations to any real estate firms.

A REALTOR® is a real estate professional who is a member of the National Association of REALTORS®

14526 Lee Road

Chantilly, VA 20151

A Realtor since 2001, I am one of the six original Realtors hired by Samson Realty. In 2002 I started the Dare to Compare Team which now consist of 15 agents with over $250 Million in sales. Over the years, I have been honored with awards such as NVAR Multimillion Dollar Club--$20 Million Plus(2004-2005), NVAR Top Producer Award(2002-2006) and Top Ten Producer at Samson Realty for the past five years. Having been a homeowner in Northern Virginia since 1986 and with over 33 years of professional sales experience, I have the expertise, experience and top of the line customer service to make your real estate experience stress free.

Bob's Areas of Excellence